Build year 1762
Type of Vessel third rate
Number of Guns 74
Tonnage 1644
More information https://en.wikipedia.org/wiki/HMS_Terrible_(1762)
Added: Battle of Chesapeake 1781, heavy damage & sunk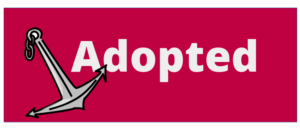 From Neil O'Hare:
HMS Terrible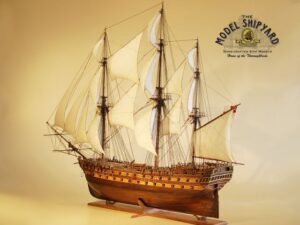 Ordered – 01 January 1761
Launched – 04 September 1762
Burned and scuttled – 11 September 1781

HMS Terrible was the first of the "Ramillies" class ships to be completed. The class was not named the "Terrible" class as HMS Ramillies had been ordered first on 01 December 1759 but some small design changes to her hull delayed her launch until 25 April 1763. The "Ramillies" class ships were designed by Sir Thomas Slade, Surveyor of the Navy between 1755 and his death in 1771.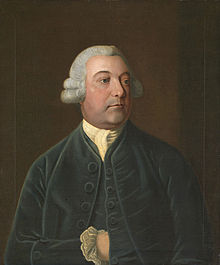 The Terrible was built under contract, at Harwich by John Barnard at a cost of £32,735,5s,9d being launched on 04 September 1762 and completed at Harwich on 18 December 1762. She was a third rate ship of 74 guns and two main gun decks and weighed in at 1644 tons. Her crew compliment was 550 and she was armed with 28 x 32lb guns on her lower gun deck, 28 x 18lb guns on her upper gun deck and a further 18 x 9lb guns on her forecastle and quarterdecks. Her gundeck was 168 feet long and she was 47 feet wide.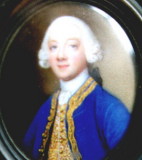 On completion she sailed for Plymouth arriving on 27 December where she was almost immediately mothballed (paid off) as there was no real immediate demand for fighting ships at that time. She then did little or nothing until Feb 1775 when she went into Portsmouth for a "middling repair" as the American War of Independence was beginning to heat up and it was clear that all available Royal Navy fighting ships would be needed. The refit was completed in September of 1776 at a cost of £18,820, she had clearly fallen into some disrepair and needed substantial work to make her seaworthy again. She also underwent a second refitting , again at Portsmouth in Jan 1777 this time at a cost of £8352 13s.
The Terrible now got to see some action, on the 15th April 1777 under the Captaincy of Sir John Bickerton, she took the Brig "Rising States", a 16 gun American Privateer with a crew of 150 which had been taking prizes and making a nuisance of itself in the channel. The Bosun of the Rising States was later reported as being "flogged from ship to ship" in Portsmouth as he and several other members of her crew were deserters from the Worcester, an East Indiaman which had been taken as a prize by an unknown American vessel.
On 27 July 1778 she was part of the centre formation in the first Battle of Ushant which took place approximately 100 miles from the West coast of Brittany. Although ultimately an indecisive battle a number of British ships including HMS Formidable and HMS Victory took substantial damage.
In May of 1779 she went back to Portsmouth for "Coppering", this involved covering the hull with copper sheets which restricted marine growths and made the Navy's ships faster and more manoeuvrable. This was completed in July of 1779 at a cost of £7373.3s.3d.
December of that year saw the Terrible set sail under Captain John Leigh Douglas and in January of 1780 she was part of a fleet that attacked a Spanish convoy sailing from Caracas inflicting considerable damage and capturing 22 warships and merchantmen off Cape Finisterre.
The Terrible was obviously not seriously damaged during this action as just 8 days later she was part of a small fleet under Admiral Sir George Rodney that was escorting a fleet of supply ships to Gibraltar when they sighted a Spanish squadron off Cape St Vincent on the southern coast of Portugal, being seriously outnumbered the Spanish tried to make a run for it but the copper-sheathed and therefore faster British ships chased them down resulting in 4 of the Spanish being captured and 2 sunk. She then took part in the relief of Gibraltar which was under blockade by the Spanish.
April saw her on the other side of the Atlantic, taking part in the indecisive battle of Martinique with the French navy. Whilst in the West Indies she also took part in the Battle of Fort Royal before sailing north to combine with the British fleet stationed at New York. Word soon reached the British that the French fleet was in Chesapeake Bay in Virginia. The British commander Admiral Sir Thomas Graves made a series of errors which handed any advantage the British had back to the French and many of the British ships took substantial damage to masts and rigging. Although the battle was indecisive as regards a victory for either side the British had taken a great deal of damage and were unable to carry on the battle. The only real victim of the action proved to be the Terrible which was shipping a great deal of water. It seems that the actions she had taken part in off Portugal and in the West Indies had left their mark and one source claims she was already in very poor condition and was shipping as much water before the battle as she was afterwards. The ship was stripped and burned to scuttle her on 11 September 1781.