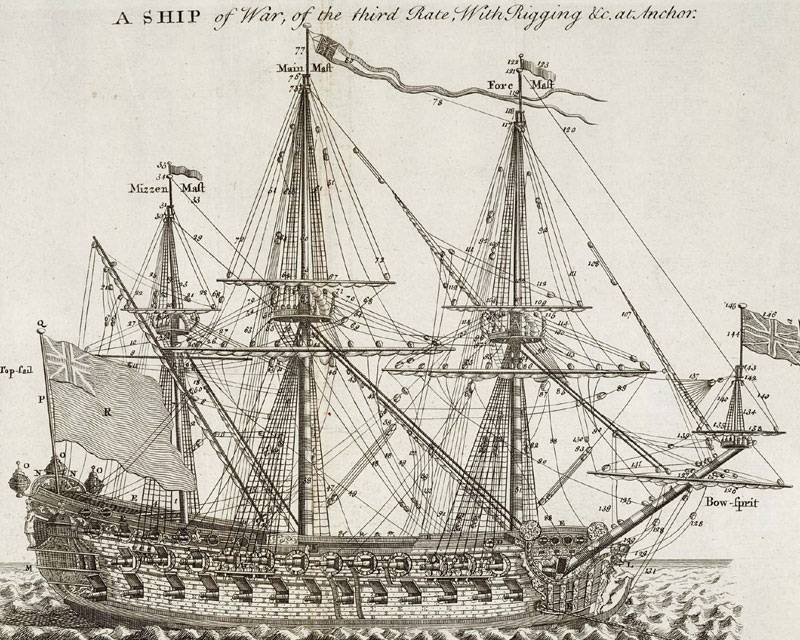 Build year 1678
Type of Vessel third rate
Number of Guns 70
Tonnage 1055
From Wikipedia:
HMS Restoration was a 70-gun third rate of the Kingdom of England built at Harwich Dockyard in 1677/78. After a ten-year stint in Ordinary she was commissioned for the War of the English Succession in 1690. She fought in the Battles of Beachy Head and the Battle of Barfleur. She was rebuilt at Portsmouth in 1699/1702. She was lost on the Goodwin Sands during the Great Storm of November 1703.
This was the first vessel to bear the name Restoration in the English and Royal Navy.
HMS Restoration was awarded the Battle Honour Barfleur 1692.
More information https://en.wikipedia.org/wiki/HMS_Restoration_(1678)
Added: HMS Restoration wreck on Goodwin Sands, known and researched site.